cd ..
:~/ChiWriter
Intro
ChiWriter is a document editor for MsDos with built-in math fonts written by Cay Horstmann in 1986. It is available as abandonware on Cay Hortsmann's Website.
Screenshot
The look of ChiWriter inspried the theme of this page. Look how blue...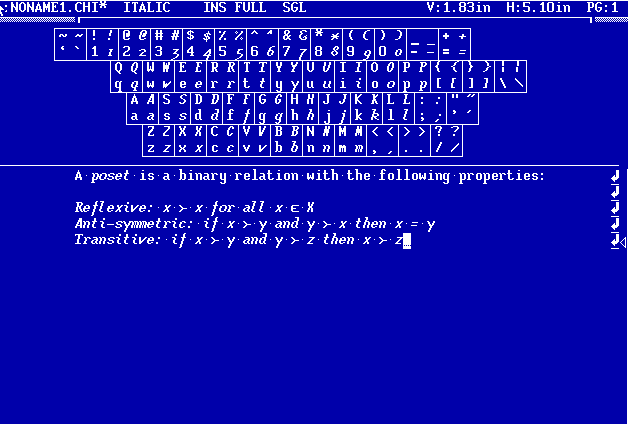 Output
Here is a snip of the "printed" Postscript output.